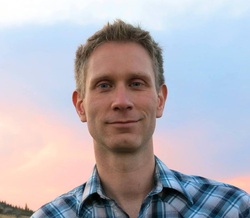 Michael Oman-Reagan, M.A.
Anthropologist, PhD Candidate
Oregon | Newfoundland | British Columbia
Editor, Space+Anthropology
Site: michaelomanreagan.net
Email:
My areas of specialization include: The Anthropology of Space, including Science, Exploration, and Settlement; Planetary Analogue Research; Ethnography of Social Media, Internet, and Virtual Worlds; Census Data; Anthropology of Technology; Studies of Transnational Social Movements; New and Emergent Religions; Social Science and Higher Education Cyberinfrastructure; Internet Research Methodologies.
My research areas include: Anthropology of space (astro/exo/xeno-anthropology); astrobiology; cyberspace; emergent/new religions; empire/colonialism; extreme environments; futures; imagination; indigeneity; interstellar travel; multispecies studies; ontology; philosophy; planetary analogue research; religion; science fiction; science and technology; SETI; social media; social movements; space science; visual arts. Regions of focus include Scandinavia; Internet/Cyberspace/Virtuality; Indonesia; North America; Space.
My areas of expertise include: Ethnographic Fieldwork; Science and Technology Studies; Space Science and Exploration; Participant Observation; In-depth Interviewing; Social Media and the Internet; Technology User's Rights; Social Media Campaigns; Rights & Social Justice; Social Movement Studies; Danish Language; Indonesian Language.